Get a Free Consultation with One of Cincinnati's Top Bookkeeping Companies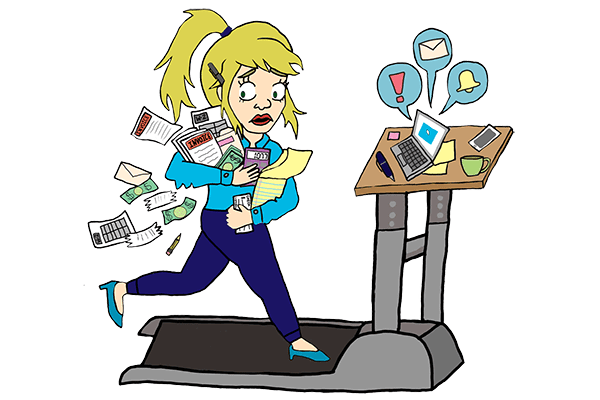 Many small-to-medium businesses do their own bookkeeping, but find it a hassle and have a hard time keeping up with daily recordkeeping. A free bookkeeping consultation with BookwerksTM can help you determine whether using an outside firm is right for you at this time.
How BookwerksTM Can Help
Bookkeeping is the practice of tracking financial transactions so you see exactly what you are spending, where your revenue is coming from, and where you might want to focus to grow your business.
When you partner with a firm that provides bookkeeping services for small business, your books are quickly brought up to date and made ready for paying taxes, taking out a loan, and/or getting a clearer picture of where you stand.
We use cloud-based software that gives you safe and instant access to your financial information at all times. Cloud-based Xero accounting software (we can also use QuickBooks if you prefer) and automated encryption provide you with safe and instant access to your information, accurate and efficient logging, and securely emailed reports any time you need them.
BookWerksTM provides financial statements such as:
The income statement(also called a profit & loss statement or P&L statement), showing your revenue and expenses over a specified time period
The balance sheet, a snapshot of your financial position at one point in time
The cash flow statement, a record of the cash and equivalents coming in and going out
We also:
Manage accounts receivable and payable
Post debits and credits
Monitor your debt levels and apply payments to debts
Reconcile your bank accounts every month
Provide your CPA with accurate financial statements at tax time
Report on issues and variances that come up
What You Can Learn in a Free Bookkeeping Consultation
During your free BookwerksTM consultation, we will explain the services we normally offer a business the size of yours, in your industry. The consultation will also include a walk-through of how we would set up your books and reports.
We'll show you the types of reports we provide to clients like you, and how our services have helped these clients grow.
You'll learn the benefits of outsourced bookkeeping, which include:
Getting a loan. Banks will ask for financial statements, and not just those you download from online banking. You're going to need to show your expenses and revenue on an Income Statement.
Catching mistakes. We keep an eagle eye on every transaction made by every client. We'll find see bank errors, mistakes on invoices and service subscription fees you meant to cancel.
It will help you budget and plan. You can see what's an expense, vs. a loan or credit card payment. You'll also be able to track business growth over time, which months are busiest, and which clients are most profitable.
Save Time and Money, Get More of Your Life Back
By outsourcing your books to a professional service, you'll free up time for more important work/home tasks or recreation, while receiving the timely, robust financial information key to business planning and decision-making.
Most of our clients find using our service actually saves money as well. Because all we do is bookkeeping, we are more efficient. Sometimes it is actually cheaper to outsource, since we find errors and can help you avoid being audited.
We also stay up-to-the-minute on record keeping regulations for your industry.