Restaurant Bookkeeping Made Easy
Own a restaurant? Need bookkeeping help? Send Us A Message to chat about how we can help you.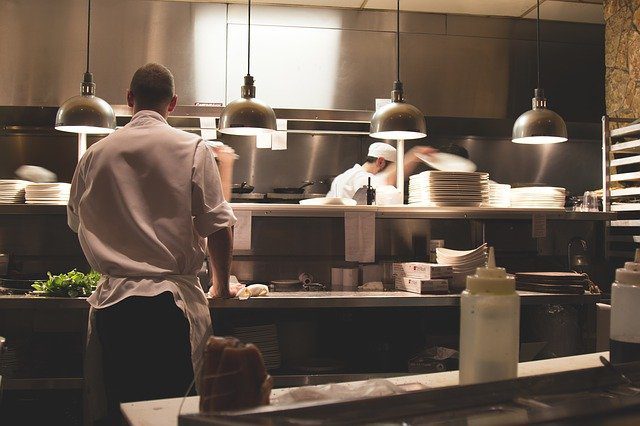 Restaurateurs have a passion for food and are great at feeding people. What they are sometimes less skilled at is managing the books for their restaurants so they are assured a consistent profit.
As the business grows, bookkeeping can quickly become too complex for a restaurant owner to handle. If you do not feel sure of your ability, or lack sufficient resources for accurate and thorough food business bookkeeping, it may make sense to hire an outside service that specializes in restaurants, like BookWerks™.
In addition to bookkeeping, financial consultation, business projections and payroll management, we can offer advice on reducing overhead or food costs in your stores. 
Five Key Elements
In order for restaurant bookkeeping to run like a well-oiled machine, five things are necessary:
Chart of Accounts
Point of Sale
Payroll
Cash Control
Inventory Count
Get a FREE Bookkeeping Consultation Designed Specifically For Restaurants
1. Chart of Accounts: First things first, the restaurant's bookkeeper must keep a defined, and simple, chart of accounts. Often, the owners want an account for everything. Information overload takes attention away from important areas. 
Break your sales into four main categories: Food, Beer, Liquor and Wine. Likewise, have your direct costs broken down to match. Break your payroll down by Front of House, Back of House, Management and Owner. Maintain your Rent, Utilities, CAMs and Security as Occupancy Expense. 
For your operating expenses, have broad categories. Differentiating between marketing, advertising and digital marketing is a fruitless effort. Combine similar expenses into broad categories that allow you to focus on the big items in the business.
2. Point of Sale: Have a cloud-based point of sale (POS) system. Cloud-based POS systems are quite robust, and allow for all sorts of ad hoc and on-the-spot reporting. The POS is your go-to in order to understand sales trends. Ensure that the POS accounting reports are setup to match the Chart of Accounts. This creates a seamless transition from POS to the bookkeeping for your restaurant.
3. Payroll: Work with a payroll system that is designed for the restaurant industry. If your payroll provider does not track the FICA tip credit, turn and run! The FICA tip credit is a significant savings to restaurant owners. In addition, ensure that the payroll provider can run departmental payrolls (i.e. Front of House, Back of House, etc). Without departmental payrolls, you cannot see how much you are spending in each area of your restaurant.
4. Cash Control: Maintain a daily cash report. This report should be tied back to drawer balances and safe balances. For any 'paid-out' expenses, ensure the amounts are recorded and receipts are attached to the report. Deposit cash nightly. Do NOT pay out tips from the drawer. Have all credit card tips paid out on employee paychecks. Paying out tips from the drawer is risky, and in effect, provides a short-term loan to the employee.
5. Inventory Count: Inventory is the restaurant industry's weakest link in terms of restaurant financial record-keeping. There are plenty of software companies that claim they help with inventory, but the reality is, it all comes down to you and your store.
You have to take physical counts and update the system. Since the biggest concerns are spoilage, waste and theft, take your inventory count monthly. This will create a rhythm to updating your inventory and cost of sale, while also providing an indicator of waste. Manage inventory by the percentage rather than worrying about a single piece of bread or slice of cheese.
Unfortunately, good food is not enough to keep a restaurant going. Maintaining a close eye on your restaurant's books, with the help of a professional bookkeeper can help you stay on top of how much you're spending (and where), where your revenue is coming from, and how much you need to earn to be profitable.
Contact Us To Learn How We Help Restaurants