How a Professional Bookkeeper Can Help Your Dental Practice
Are you a dentist, or do you run a dental practice? Need bookkeeping help? Send Us A Message to chat about how we can help you.
The job of a bookkeeper for a dentist seems simple, but it is actually quite complicated. They must know the law, the tax code and medical accounting standards. They handle financial transitions; record purchases, sales and expenses; develop systems and more.
Hiring a Cincinnati based bookkeeping company like BookWerksTM that specializes in dental practices can have a multitude of benefits:
An Outsourced Bookkeeper Will Make It Easier For Your Dental Practice To Focus on Patients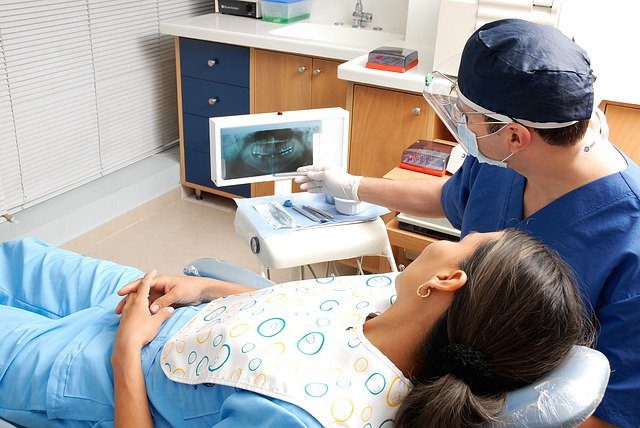 A professional bookkeeper will enable you to focus on core competencies by taking over the hassles of financial record-keeping.
You Will Know About Cash Flow Issues Ahead
Running a dental office is complicated. Invoices or professional dues may slip through the cracks. Specialists who focus on bookkeeping for dentists keep track of your funds and will alert you to any upcoming cash flow problems and even address them.
FREE Dental Practice Bookkeeping Consultation
Tax Season Goes Easier
A bookkeeping company specializing in helping dentists works with your tax consultant to ensure your tax liabilities are provided for, while preventing you from paying more than you owe. The taxes saved will far outweigh the costs of hiring a bookkeeper for your dental practice.
Your bookkeeper will also provide a year-end financial statement to help you plan the next year.
You're Always Ready for An Audit
If you are ever audited, up-to-date records will help you navigate the thorny maze of compliance. More small businesses may be audited in the wake of COVID grants and loans.
Securing a Loan and Selling will Be Easier
If you're looking to expand your practice, having your books in order is essential. Investors and creditors require detailed financial records. A professional dental bookkeeper keeps your documents up-to-date at all times, which simplifies securing funding.
If you plan on retiring soon, accurate financial records make it easier to sell your practice.
You Have a Better Work-Life Balance
Spending all your time working means missing out on good times with friends and family. A professional dental bookkeeper can free you up to enjoy life outside the office.
Everything Gets Paid on Time
Paying bills on time means no fines and interests. A bookkeeper can help ensure bills are paid up to save you money in the long run.
BookWerksTM – Bookkeeping Solutions for Your Dental Practice
If you have a dental practice in the Cincinnati Ohio area and know that it's time to get help with your books so you can focus on running your business, contact the dental bookkeeping pros at BookWerksTM for a free consultation. We'll be glad to explain how our dental practice bookkeeping specialists can help you save time and money. Our fees are flat, affordable and billed monthly.
No contracts. No surprises.
We look forward to hearing from you!