Solutions to Staffing Shortages – Save Time, Money and Even Sleep in 2022!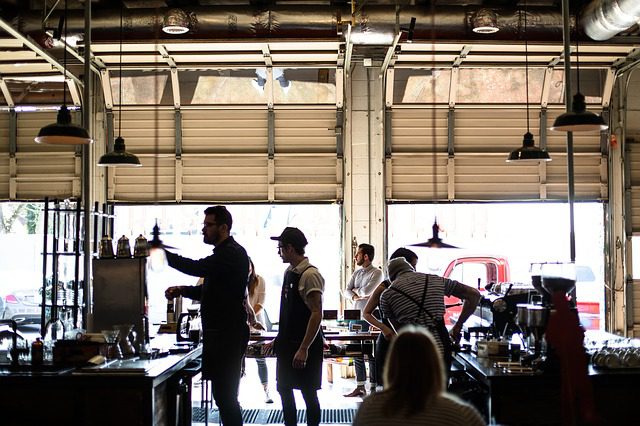 If you're not suffering from staffing issues, you're in better shape than most small business owners these days. Because of the lack of staff, many owners are doing tasks they thought they wouldn't have to handle anymore.
One solution to your time crunch is to relieve yourself of activities that are non-revenue-generating, such as bookkeeping.
By outsourcing financial record-keeping to a professional service, you'll free up a lot of time for more important "taking care of customers" tasks, yet still receive the timely, robust financial information key to business planning and decision-making.
When you partner with a professional bookkeeping service such as BookWerksTM, your books are quickly brought up to date and made ready for paying taxes, taking out a loan, and/or getting a clear picture of where you stand.
We use cloud-based Xero accounting software (we can also use Quickbooks if you prefer) and automated encryption to provide you with:
Safe and instant access to your information (we use the same 256-bit SSL/TLs encryption as online banking)
Accurate and efficient logging
Reports securely emailed any time you need them
Save Money by Doing Less
Most of our clients find using an outside service to keep the books actually saves them money. Because bookkeeping is all we do, we are more efficient and provide more of the data you need to grow your business.
Bookkeepers are responsible for these financial statements:
The income statement (also called a profit & loss statement or P&L statement), showing your revenue and expenses over a specified time period
The balance sheet, a snapshot of your financial position at one point in time
The cash flow statement, a record of the cash and equivalents coming in and going out
The statement of changes in equity showing how your share of capital, reserves and retained earnings have changed in a reporting period
They also:
Manage accounts receivable and payable
Post debits and credits
Monitor your debt levels and apply payments to debts that come up for payment
Reconcile your bank accounts every month
Provide your CPA with accurate financial statements at tax time
Report on issues and variances that come up
Good Bookkeeping is Smart Business
A good bookkeeper will enable: better budgeting decisions, by knowing exactly where the bulk of your money is going; peace of mind, assuring your books are in order for tax time; less chance of an audit, with detailed IRS-required documentation; better understanding of the seasonal flow of your business; and a better grasp on the key metrics of your financial health.
Beyond Having Your Books in Order
Beyond keeping your books in tip-top shape, a reputable professional bookkeeping service will provide:
Security
Our data protection not only keeps your financial information away from prying eyes, it can be critical to recovery if a disaster occurs at your workplace.
Balance
With bookkeeping off your mind, you'll have newfound time and energy to sleep more and spend more time on exercise, socializing and hobbies.
Continuity
With an in-house bookkeeper, you are always at risk of that person leaving. With an outside service, we are always here for you. If someone on our staff leaves unexpectedly, another professional can pivot to your account.
Support
Anytime you need help with financial information, or have any questions about your reports, your dedicated bookkeeper at BookWerksTM will be happy to assist you.
Get Back to Important and Urgent Matters
If you are short-staffed, consider outsourcing tasks like payroll and bookkeeping. Getting these non-revenue-generating tasks off your plate will help the staff you do have focus on more urgent and important matters—like serving customers well.