Outsourcing: The Key to Getting Your Life in Balance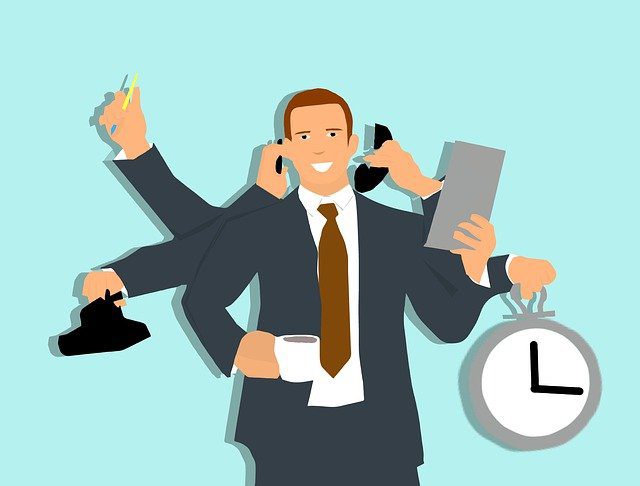 Do you run your business or does it run you?
Are your work and life in balance?
Do you sleep well at night?
You have a lot on your plate when it comes to balancing:
your business,
your family and
your own mental and physical health.
A great time-saver well worth the affordable cost is outsourcing your bookkeeping to a qualified firm like BookWerksTM.
Tasks that do not generate revenue are good ones to consider sending outside. Outsourcing Cincinnati financial recordkeeping to a professional service, you'll free up a lot of time for more important work or home tasks, while receiving the timely, robust financial information key to business planning and decision-making.
Books ready for tax time, getting a loan and more
When you partner with a professional bookkeeping firm such as BookWerksTM, your books are quickly brought up to date and made ready for paying taxes, taking out a loan, and/or getting a clearer picture of where you stand.
Cloud-based software for safe and instant access to your info
We use cloud-based Xero accounting software (or Quickbooks if you prefer) and automated encryption to provide you with safe and instant access to your information, accurate and efficient logging, and securely emailed reports any time you need them.
About Cost: Most of our Clients Save Money Turning their Bookkeeping over to an Expert
Many small business owners, or the people who do their books, do not have an accounting background. Therefore, they are not as efficient as they could be, nor as accurate. These owners are surprised when they take bookkeeping to an outside firm and the cost is actually LESS overall!
Most of our clients find using an outside service to keep the books actually saves money. Because bookkeeping is all we do, we are more efficient and provide more of the data you need to grow your business.
In that sense, trusting your bookkeeping to an expert is actually an investment in improving your business performance.
How We Help Small Business Owners Stay on Track
Bookkeepers are responsible for these financial statements:
The income statement(also called a profit & loss statement or P&L statement), showing your revenue and expenses over a specified time period
The balance sheet, a snapshot of your financial position at one point in time
The cash flow statement, a record of the cash and equivalents coming in and going out
They also:
Manage accounts receivable and payable
Post debits and credits
Monitor your debt levels and apply payments to debts that come up for payment
Reconcile your bank accounts every month
Provide your CPA with accurate financial statements at tax time
Report on issues and variances that come up
Good Bookkeeping is Smart Business
A good bookkeeper will enable: better budgeting decisions, by showing you exactly what areas are most profitable and where you might be wasting money; peace of mind, assuring you your books are ready for anything; less chance of an audit, with detailed IRS-required documentation; better understanding of the seasonal flow of your business; and a better grasp on the key metrics of your business' financial health.
Get Back in Balance
With bookkeeping in good hands, you'll have newfound time and energy to spend on exercise, socializing and hobbies. You'll be able to make some of your children's soccer games and recitals.
You'll have more freedom to focus on serving the needs of your customers.
Best of all, you'll keep burnout (extremely common for small business owners) at bay.