How Your Small Business Can Survive The Great Resignation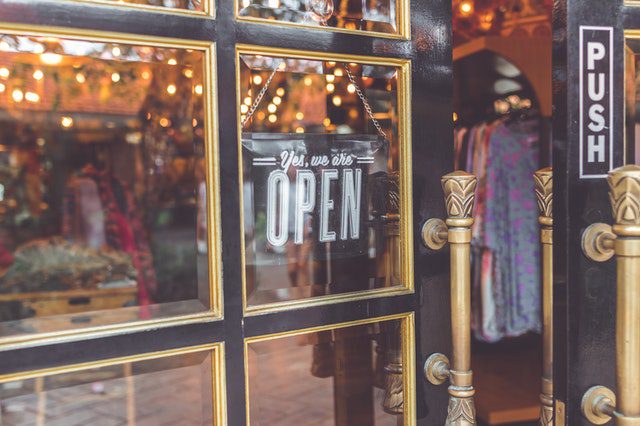 America is experiencing a labor shortage unlike any in our past. With employees taking non-traditional jobs, retiring early and starting their own businesses, organizations across sectors are struggling to stay fully staffed.
Here are four sets of actions you can take to address the worker shortage:
Make the work more gratifying and viable for the long-term,
improve your relationship with your employees,
take action to entice people to your business, and
figure out how to do more with less.
Fulfillment and Sustainability
Research has shown that poor employee experience is causing much of today's attrition.
Organizations can make work more satisfying by tapping into people's sense of purpose, showing employees their work makes a difference, and ensuring employees feel valued by you.
One large retailer enhances their employees' work satisfaction by building autonomy, giving frontline workers the freedom to exercise judgment in dealing with difficult customer situations.
Poor health/well-being is another big factor driving employees away. In an effort to lead in this area, one company employs more psychologists than its competitors to ensure employees have access to mental health assistance.
It also gives managers training in supporting changing employee needs while taking care of their own mental and physical health.
Making the Employer-Employee Relationship Stronger
A worker's relationship with their manager, mentors and leaders is one of the strongest predictors of employee retention. Organizations that invest in their leaders' capabilities–and hold them accountable—keep their best talent.
One fast-growing company is improving leadership through:
training,
setting expectations,
providing tools for frequent employee check-ins, and
using data to measure and improve manager effectiveness.
Everyone wants connection and community. For that to happen at work, people need to feel they are a part of something bigger than themselves. Companies should clearly communicate their purpose and link each employee's role to it.
Enticing People to Join Your Team
Flexible employment options are becoming more and more standard, and must go beyond offering the ability to work remotely, part-time or on a gig basis.
Organizations adding flexibility need to understand of what specific options are likely to attract the workers they want. One store in a college town altered its stocking shift from overnight to 4-8 AM to better fit students' schedules.
Given that unemployment is still high for young workers, those with only a high school degree, and those rejoining the community after incarceration, companies can expand their pool of candidates by proactively reaching out these segments.
The 2021 Infrastructure Bill opens the opportunity for people as young as 18 to become interstate truck driving apprentices. This causing other sectors to rethink age requirements and other barriers to employment.
With many people leaving without the next job in hand, employers have an opportunity to recruit "boomerangs". Companies should think of the exit interview as the first step in continuing a connection.
You can keep in touch with alumni through regular check-ins, sharing relevant job postings, and informal networking events.
Doing More with Less
For small businesses, it can make more sense to cut your labor need than to figure out how to compete in a tough labor market.
One simple way to cut your workload is to outsource administrative tasks such as bookkeeping. If you are short on staff, it might not make sense to waste man-hours doing your books in-house, besides time spent on bookkeeping doesn't generate revenue.
An outside professional can likely record your transactions and provide timely reports more efficiently than you, freeing some of your time up for revenue-generating tasks.
There may also be automation alternatives for simple, redundant tasks that can reduce your labor needs, or services you can drop from your offerings temporarily without hurting the business.