Does Your Small Business Need a Bookkeeper?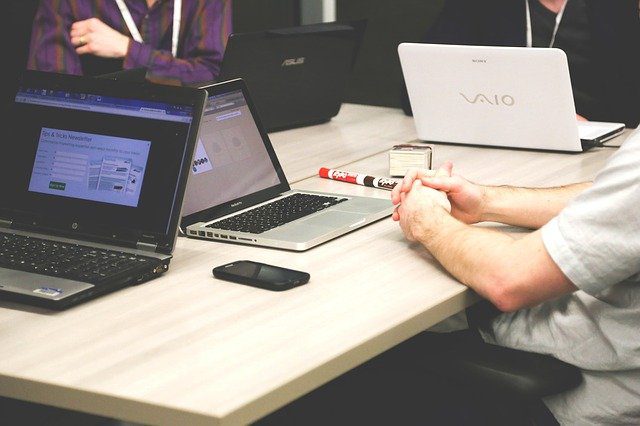 In order to succeed in business, you need to keep a tight rein on your money. You need to know who your best clients are, and what categories are eating away at your profits. Come tax-time, you need to have accurate records to make sure you pay the proper amount of tax.
Staying Abreast of Your Finances
Your on-payroll bookkeeper or outside bookkeeping service will record every sale, purchase, payment and receipt. They will keep this information in ledgers using standard accounting practices. You will get weekly or monthly reports from them, such as income statements /profit and loss statements and balance sheets, to show how things are going.
Most people who start businesses have a passion for what they are making or selling, or the services they provide. They often do not have the skills or interest needed to keep careful, timely books. But without proper bookkeeping, transactions can go unrecorded, mistakes can be made, and crucial details can be lost.
Beyond Daily Transactions
Bookkeepers and bookkeeping companies can help you make sense of the numbers. They may also be able to suggest tools to streamline your workflow. They can handle payroll, clean up your records and check frequently for mistakes. A good bookkeeper is a critical partner for keeping your business running smoothly.
Bookkeeping and accounting are complementary services. Bookkeepers handle day-to-day record-keeping, making sure your accounts are maintained at a high standard of detail and accuracy. They can advise you on issues such as a cash flow problem or an upcoming invoice.
Accountants use the information kept by your bookkeeper to file taxes and other official reports. Accountants often provide high-level business guidance as well.
If you use cloud-based accounting software, they can do so securely from anywhere, anytime.
Selecting the Right Resource
As the bookkeeper will have access to all your financial information, you want to make sure to hire a trustworthy person or service—that will keep your financial picture private.
Ask your business partner or a favorite client who they use. If you have a CPA, they may have bookkeepers they like.
Always check references, even if the person who made the recommendation is a close friend. Meet with the candidates in person to and make sure they can put financial terms into language you can understand.