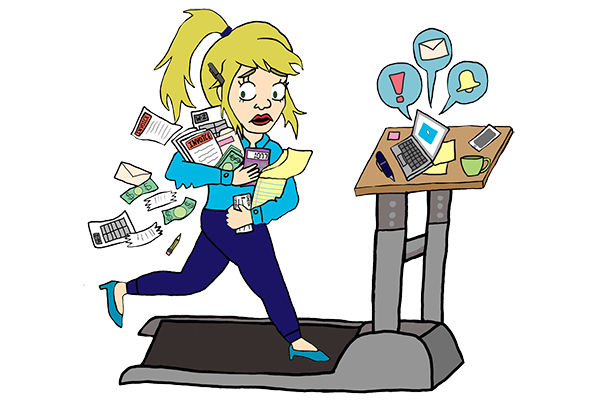 How can I trust you? What are you doing for me? Do you do my taxes? How much will it cost?
These are common questions business owners have when they think about outsourcing the bookkeeping of their business.
Trust: The simple fact is, trust is earned. When you are searching for an outsourced solution, ask for references. Be specific about the type of references. You should look for references within your industry. If you prospective bookkeeper is lacking here, then you may want to consider another firm.
What are you doing: Not all bookkeepers are created equal. Bookkeepers run the range from do everything to minimalists. It's entirely up to you, what you want out of an outsourced bookkeeper. Many large firms will simply clean up the data that has been entered by the client throughout the month, and other solo shops will do everything from entering bills to issuing invoices. We suggest that you look for that middle ground. Why? Controls and customer intimate data. You should not have your outsource firm paying your bills, invoicing your customers, collecting your cash, or depositing your receipts. All cash activities should be handled by someone that does not have access to the books. While you need to have a level of trust with your bookkeeper, having controls in place is a best practice to mitigate the risk of theft.
Do you do my taxes: If your bookkeeper does taxes, the first question I would ask is, are you a CPA? If the answer is 'yes', then you are overpaying for services. If they are not a CPA, then they should NOT be handling your taxes. All of that said, we believe those that seek out a Master-Of-Their-Craft, rather than a Jack-Of-All-Trades will receive higher quality bookkeeping at a more cost effective fee structure. Look for a bookkeeper that specializes in BOOKKEEPING and leave the taxes to the CPAs that specialize in tax.
How much will it cost: The days of billing by the hour were left in early 2000s. If your bookkeeper is billing by the hour, you may be finding yourself on the short end of the stick. Value based pricing, aka fixed monthly fees, are the keys to look for in an outsourced bookkeeper. While $100 per hour sounds better than $700 per month, you have no idea how much time a firm will put into your account. Value based pricing takes the guessing game out of your cash flow, and puts all the cost risk on the bookkeeper.
Outsourcing your bookkeeping is a real thing! Let an expert handle the books for you, while you focus on what you do best, growing your business!